On a pleasant day in 2014, I was cycling around Jakkur and accidentally met up with a team of 8 people near Jakkur Lake. The common discussion among us was about the conservation of the lake. We took a decision to do something to protect this lake.  Very next Sunday morning we all met up again and decided to clear the plastic deposit near the lake bed. Subsequently we extended our work to nearby school to make the students understand about the importance of conservation of this waterbody.  Dr, Annapoorna was the leader of our group and her dedication and consistency was cementable. We took a decision to spread the awareness about this waterbody to each and every one.  The only way to spread the awareness is to make the people to come to the lake. We encouraged lot of photographers to visit and take photos.  Some of the schools like Delhi Public School started bringing their students to do the projects. Corporates sta

rted coming to do the team building exercise by planting trees, making floating islands. Some of them started making organic garden and butterfly park. Students actively participated in the biodiversity survey. Dr. Annapoorna would have taken at least 300 + classes at the lake in 3 years for students. Initially we our self-planted 1500 trees. It was a challenging task to water all these plants during summer time.  Today we sit under these trees and remembering our efforts. Lot of photo journalists published thier work about the lake.  Our aim was to save this lake from people who encroach and spoil the waterbody. It was a journey of knowing some of the people who were living in a 2 km radius and coming together for a common cause. Our bureaucratic system would not identify the need of these kind of preservation and we cannot wait for them to act or blame them.  It was a class example of what a small citizen group could do for a social cause and creating a real Impact.   Later government authorities supported us very well.  Today it's the most preserved waterbody in Bangalore with so much diversity. It's become a nesting paradise for birds.
 I started learning my photography from here. Be it Landscapes, Macros, Bird life!!  Nature has so much to give and we have every responsibility to preserve it. 
One Evening lake towards the wet land area with my Camera. I heard some sound of dry leaves getting crushed from the nearby bush.  I was curious and I spent some more time to observe. My waiting and curiosity really paid off. these 2 coming out from the bush towards the walk way. They were not even aware about the surroundings and were fully focused on what they were doing.  I made my camera ready and sat on the ground to create a beautiful frame. Lot of people said this is an art of love for some others it's a territorial fight. My observation - Whether to fight or to Love, you need a partner.  In this case, I wanted to believe that it's an action of Creating a SYMBOL OF LOVE with their upper part of the body.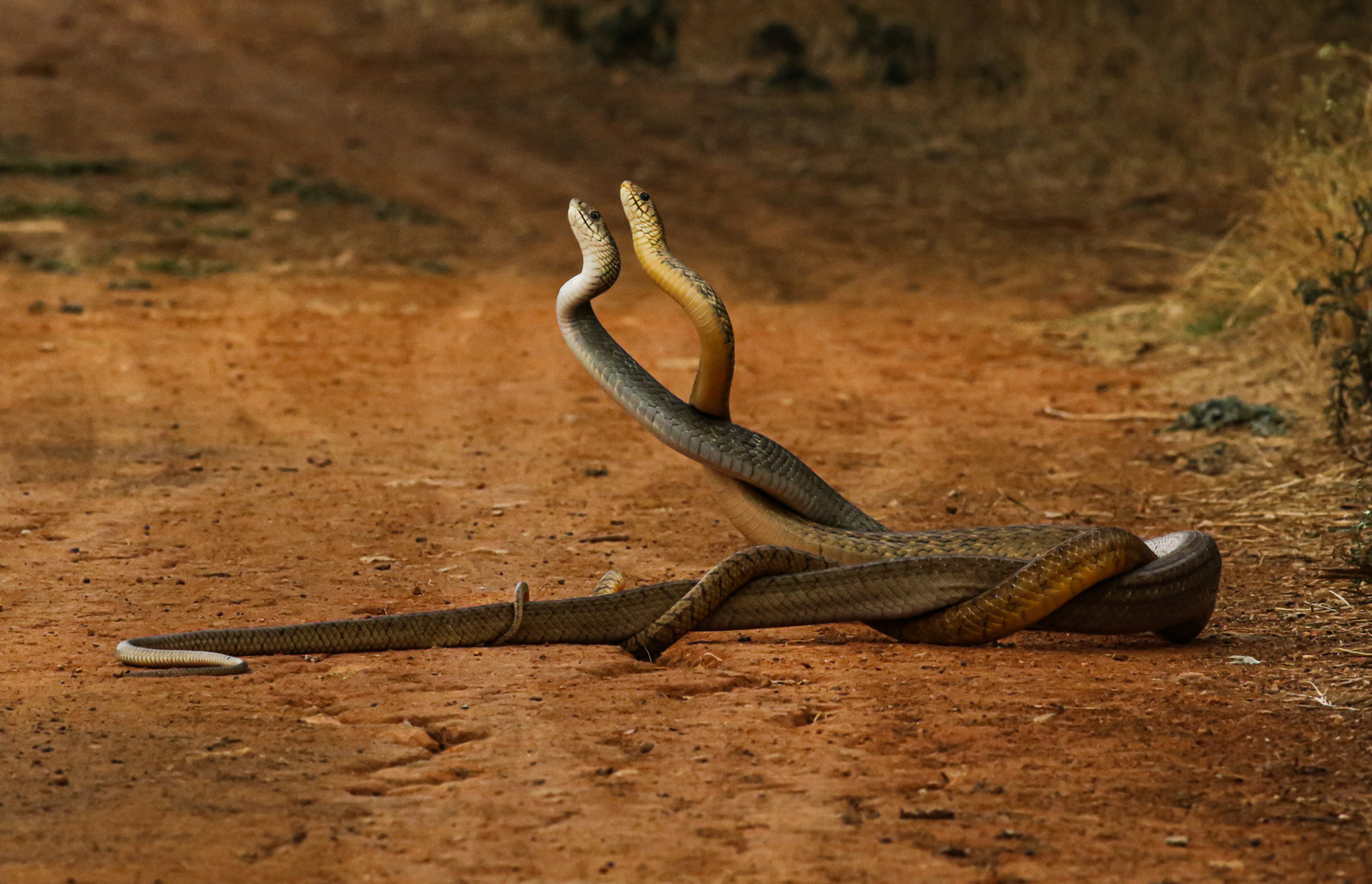 DANCING KING -
There is a small platform projected into the lake and its properly fenced. It's an amazing place to sit and relax. Artists comes and perform light music and Dance on this platform. I was sitting and enjoying the beauty of the lake. As usual my camera was kept next to me. Suddenly Somewhere this Kingfisher appeared and started performing some action with sound for me!!  I thanked God for sending the KING and created this frame.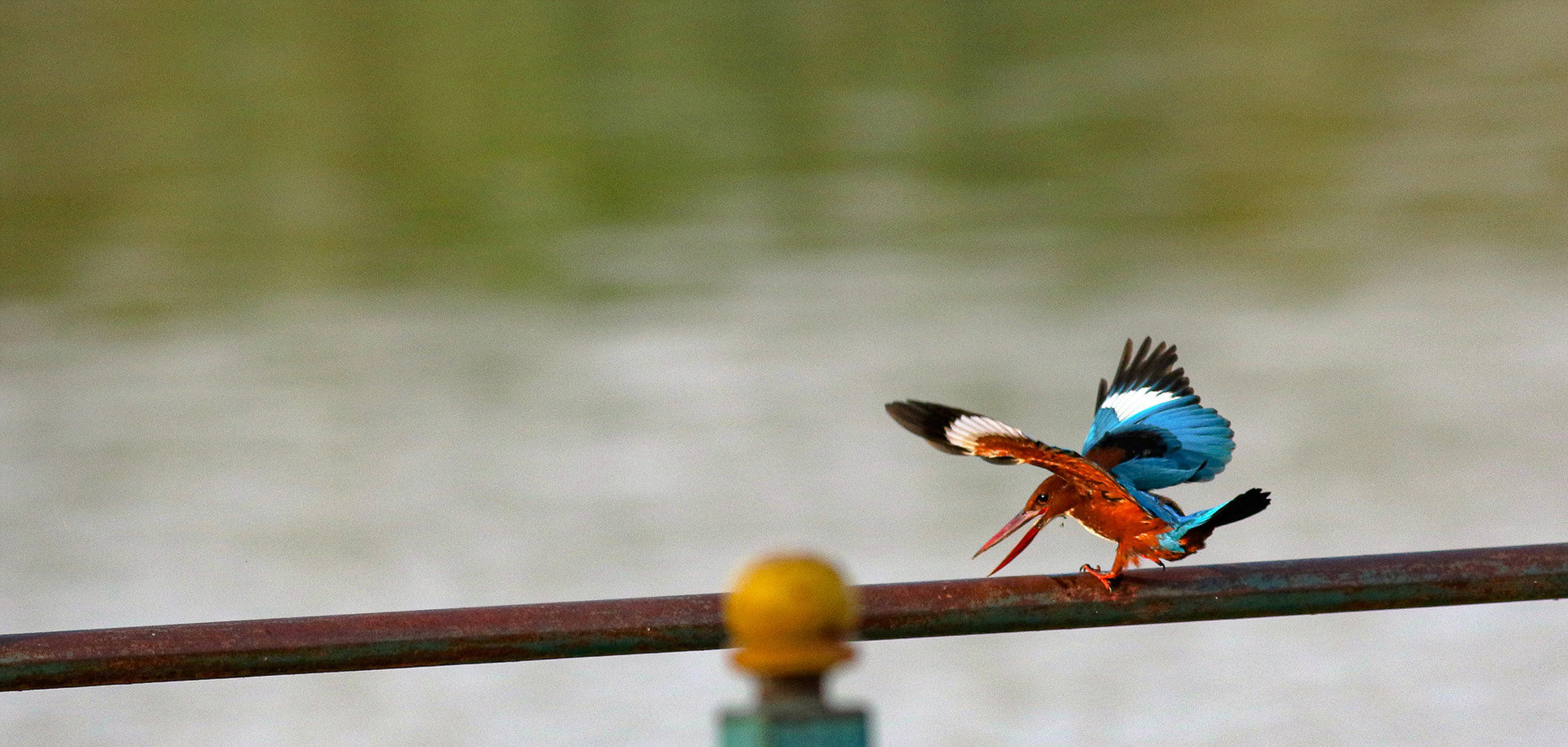 Jakkur lake has got a good birdlife especially Pelicans. One thing I noticed that they come in the morning and move around the lake. I was so curios and wanted to take a photo of a pelican eating fish. My 3 years of waiting paid off. On a fine morning a Pelican, Sun and a Fish came together to fulfil my dream shot.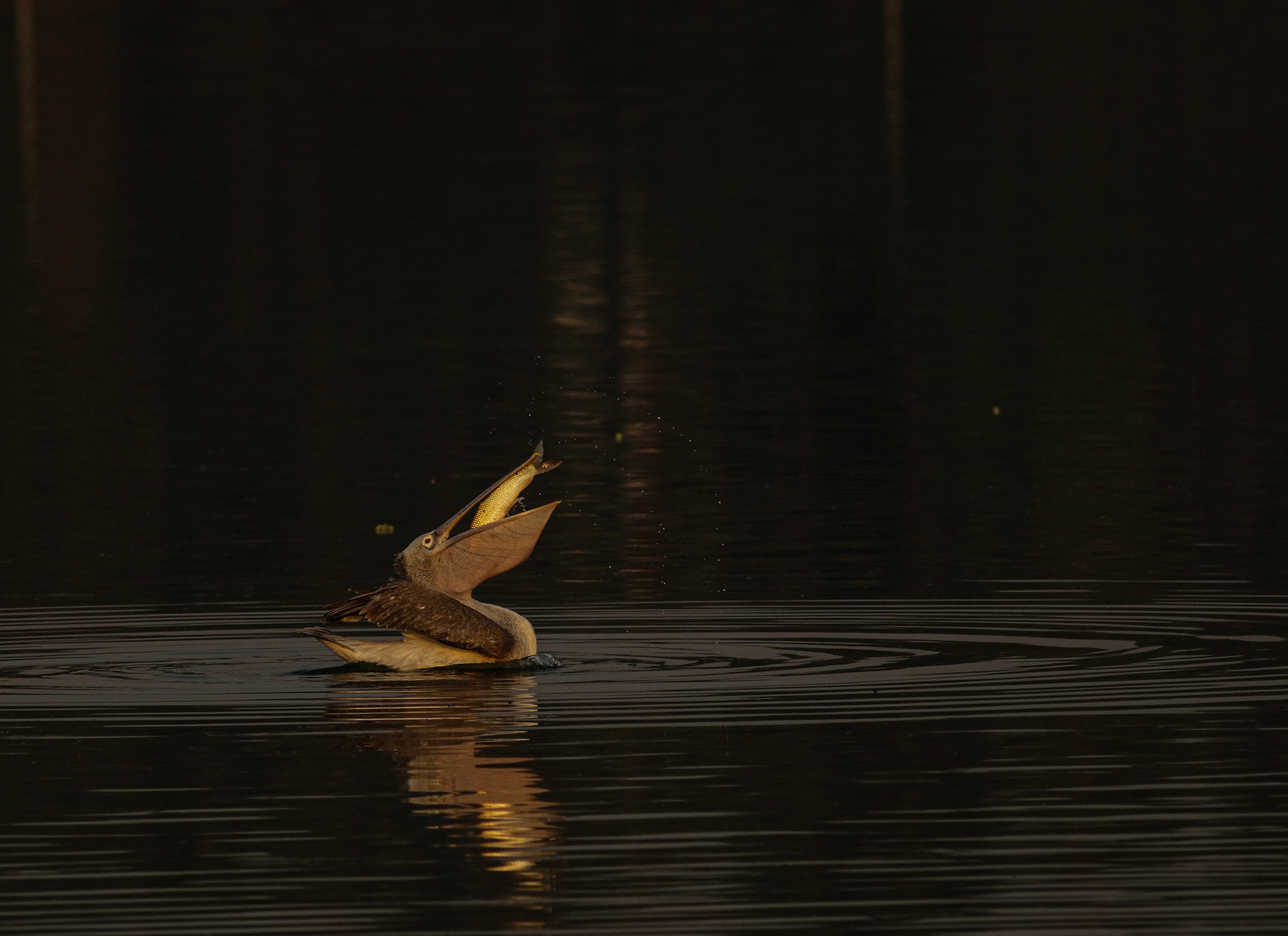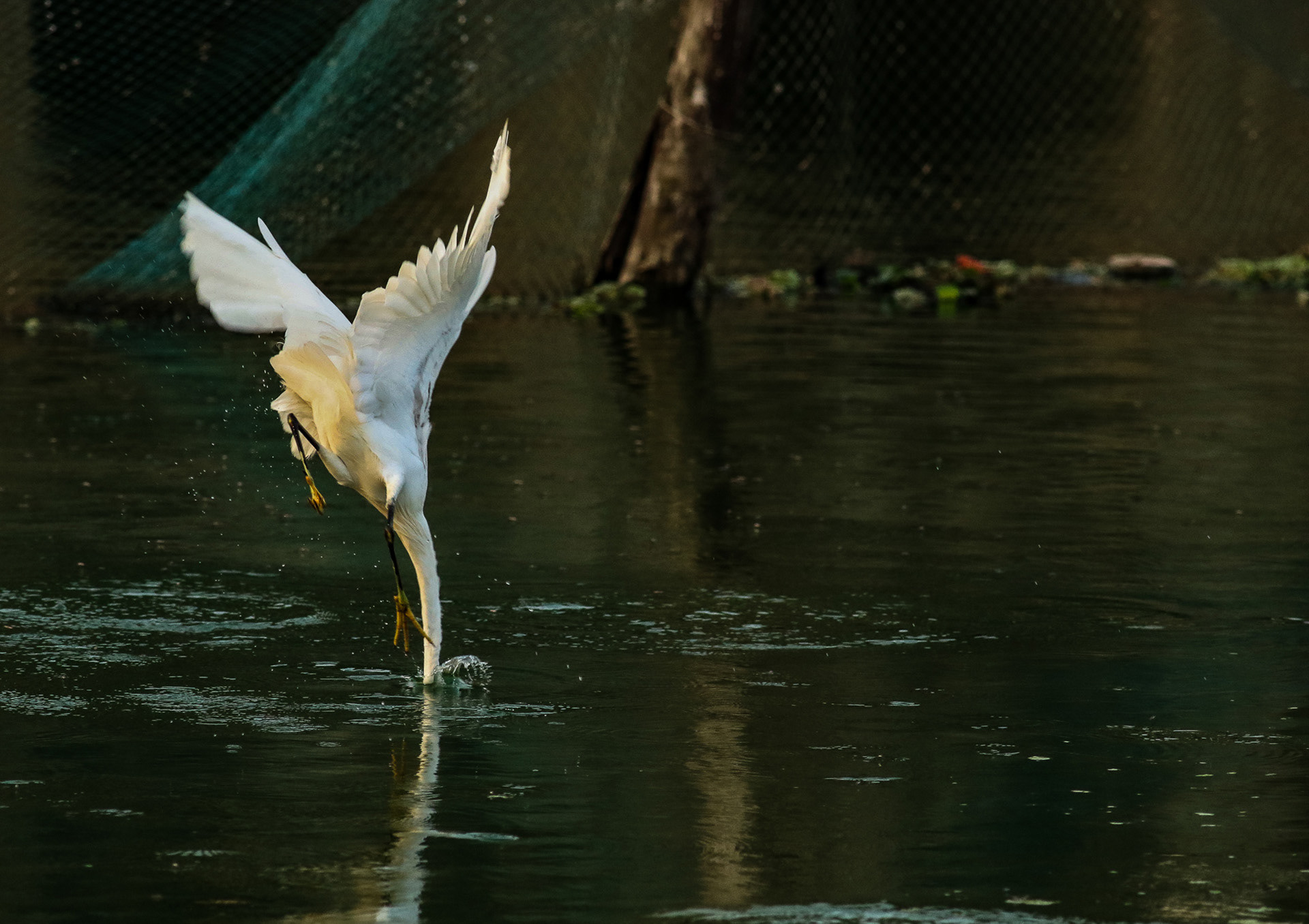 One fine morning I was sitting at the entrance of lake with my camera. There is a water outlet from lake to another lake. Also, there is a net to stop fish going outside. Egret found this as an opportunity but competition was very high as lot of egrets were lined up on the net.  This smart one decided to take extra risk by diving into the water and get his high reward!!!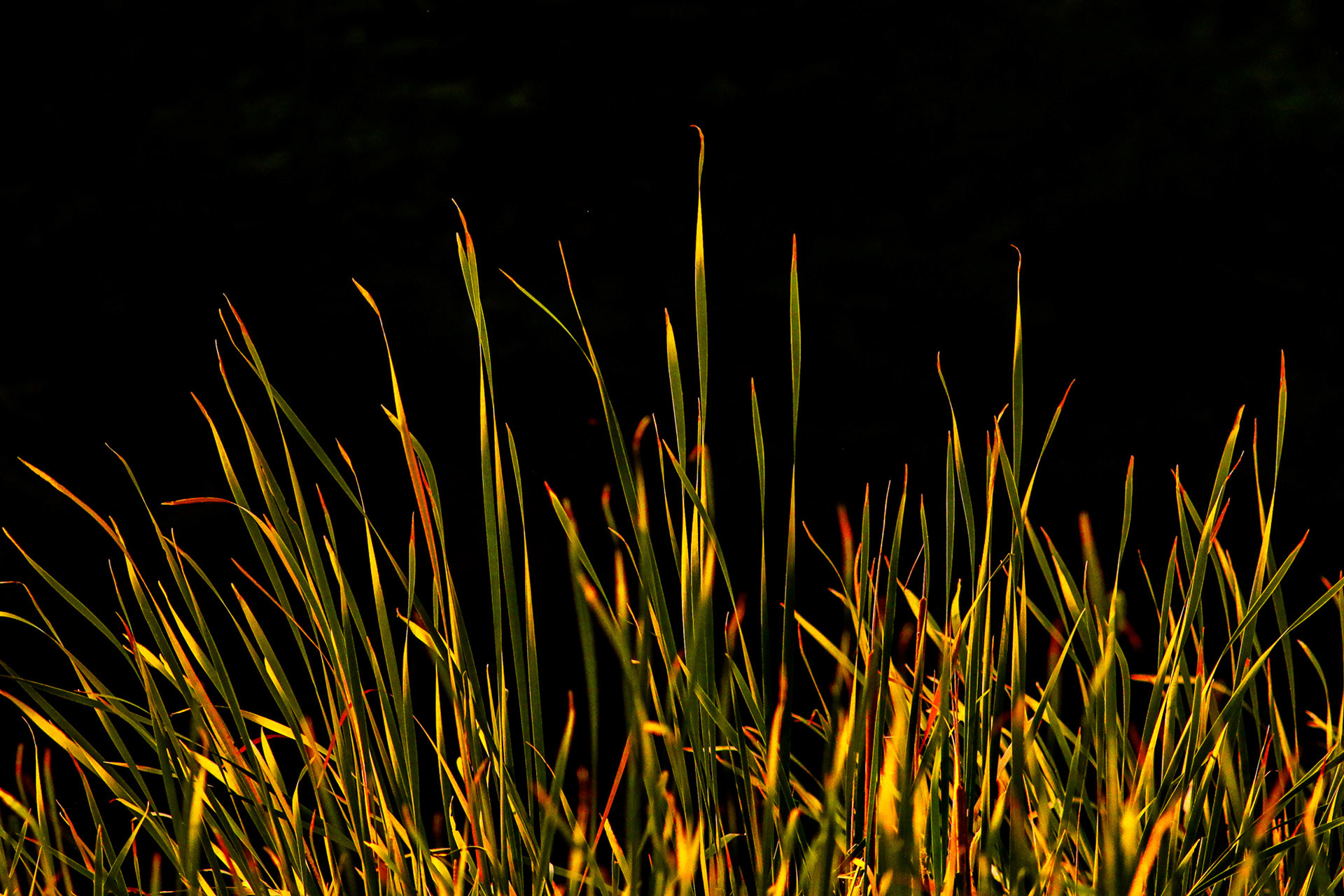 Golden light from the sun is a blessing. I was fortunate to frame these beautiful grasses near the wet land of the lake. Whenever we walk in any nature park, we need to do a mindfulness walk in order to enjoy every ART work of God.  Pay attention to every small creation. I have been going to Lake side for the past 7 years. Still every day is a new day for me at the lake. Mother Nature has so much to give it to us. TAKE TIME TO LIVE.